Killaloe Sailing Club Events
Killaloe Sailing Club is a very active club, year round. During the sailing season, from April to November, there is a full Calendar of Events on the water.  All dinghy classes are welcome, and handicapped accordingly.
Generally, Racing takes place either on Tuesday evenings and/ or Sunday mornings; and Leisure Sailing and Family Sailing is typically on Thursday evenings and Sunday mornings.
During the off-season, the Club also organises numerous social events where both sailors and non-sailors are welcome to participate – including table quizzes, hikes, interesting talks, plus of course our annual Laying Up Supper, which is always a memorable night of good food, camaraderie and often even dancing, where everyone gets to applaud the year's prize winners.
The Calendar of Events here displays all Club event dates by month, including Taster Sessions – where you can sign up to try sailing if you are new to the sport; Sailing Races and Series; Away events; Regattas; Summer Camp dates; Coaching & Lessons; Leisure Sailing Sessions; Lake Trips, plus other social events.
The full detail shown is not exhaustive, so be sure to check back in each month, as new events are continuously added as they are confirmed.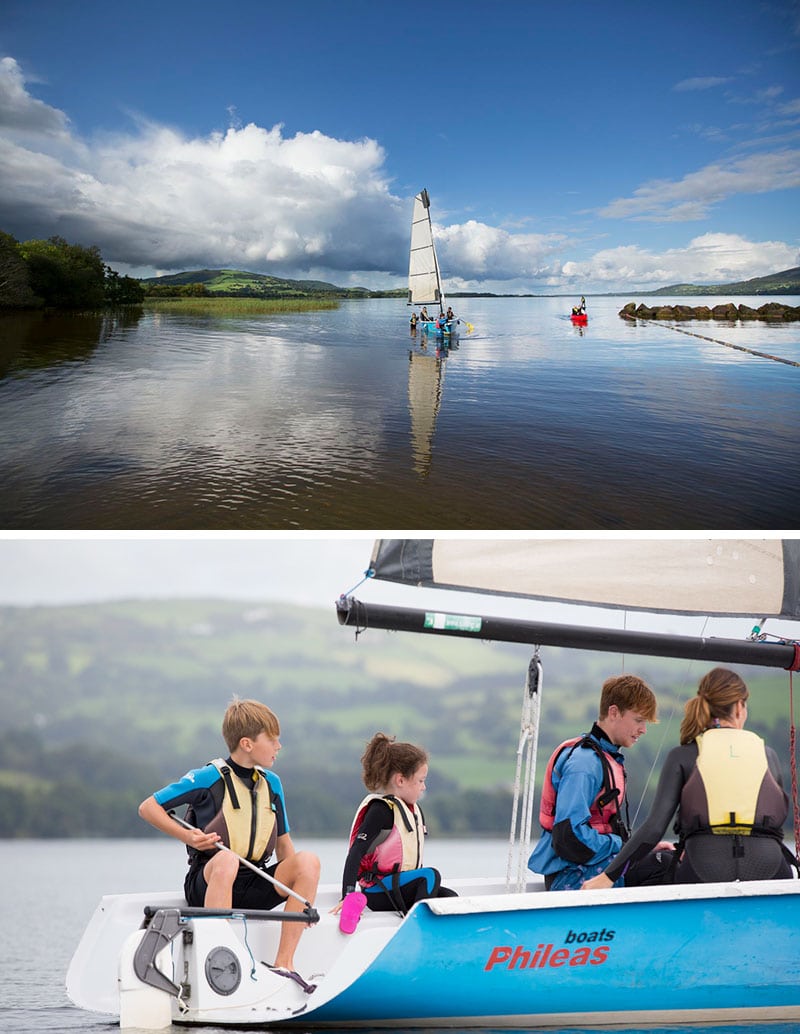 ---