Sailing Season
Killaloe Sailing Club operates a Calendar of Events – including social, training and sailing activities year round. The Sailing Season operates from the start of April, continuing until approximately the end of October each year.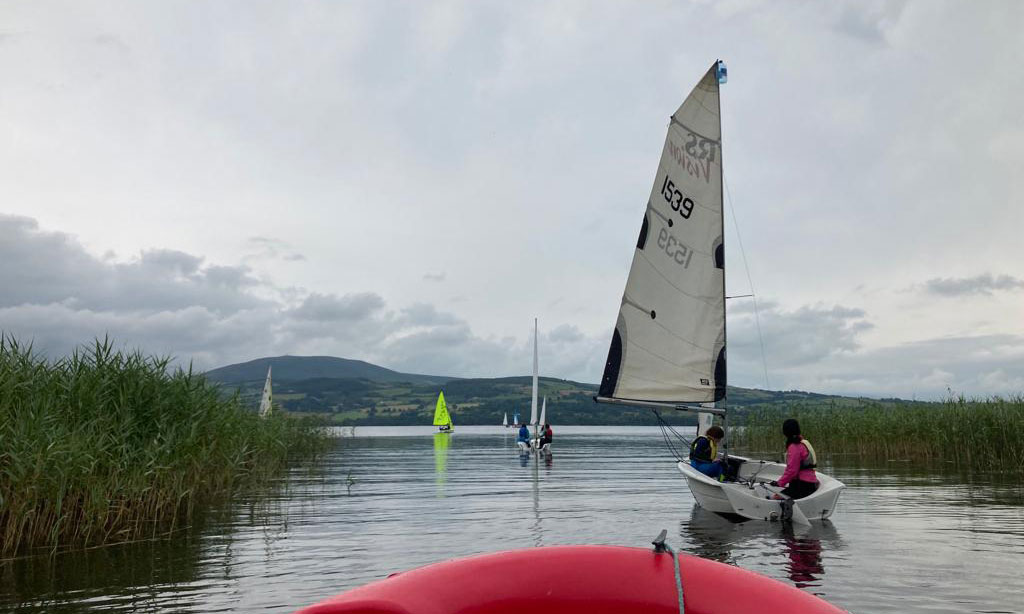 Sailboat Classes
All dinghy boats are welcome, as the club offers an 'Open Class' category, so long as the boat is monohull with lifting centreboard. Historically, the club has enjoyed a very active 'Fireball' category. Today, other dinghies represented in the club include Lasers, RS Visions, RS 200s, RS 400s, RS Fevas, RS Zests and Toppers.
Club Racing
One of the club's main focuses is dinghy racing. This takes place every Tuesday evening on Lough Derg, with briefing generally around 6.00pm. A Racing Calendar of Events takes place throughout the year. Racing is competitive but sailors of all abilities are warmly welcome and actively encouraged to join in. All classes are handicapped, so participation is open to all.
If you are new to dinghy racing, please speak to any club officer or more experienced club member and they will be pleased to show you the ropes.
Beginner & Leisure Sailing
Thursday evenings, generally from 6.00pm, are for leisure sailing, and offer the opportunity for new sailors to fine-tune their basic skills on this beautiful stretch of the Shannon, and also offer junior members the chance to enjoy a sail in a fun, safe environment, whilst being fully supervised. Sunday mornings also offer the opportunity for Leisure Sailing. Even some of the non-sailors, parents and siblings alike, often get a great thrill out of getting a spin in the safety boat!
Junior Sailing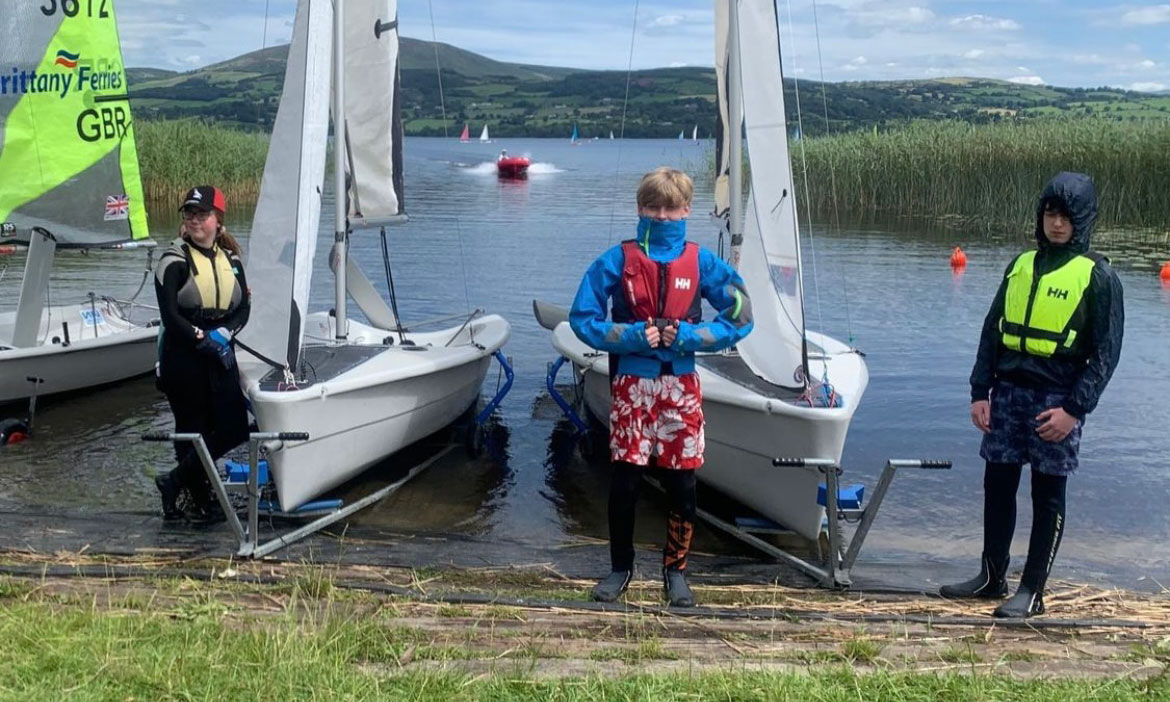 Sunday morning sailing for Juniors takes place May through until the end of September annually, from 10.00am to 1.00pm approximately.
Safety and fun are the two goals for the Juniors Sailing. This is a family sailing club, with the goal of ensuring all young members get out on the water and have fun. There is also informal coaching available from the more experienced older teenagers and from club members.
To safely run each morning session, volunteers are needed each week, so parents are invited to get involved, whether it in on land or on water each week. We also encourage all parents to upskill through one of our safety/ power boat courses which we co-ordinate. A rota is planned for the year, based around these volunteers. To enquire about volunteering, please email: info@killaloesailingclub.com.
Taster Evenings
On scheduled Thursday evenings during May, June and July, the club hosts 'Taster Evenings', whereby anyone can come along to the club to see what it is all about. Booking in advance essential.
One of our committee or club members is on hand between 5.30pm to 7.30pm each evening to offer information, and/or, a 'Taste of Sailing' to those pre-booked, taking them out for a spin in a boat, weather permitting. This is a great and inexpensive way to get a feel for the sport and the club.
For more details click here or to book a Taster Session, complete the form here or email: join@killaloesailingclub.com
Social Sailing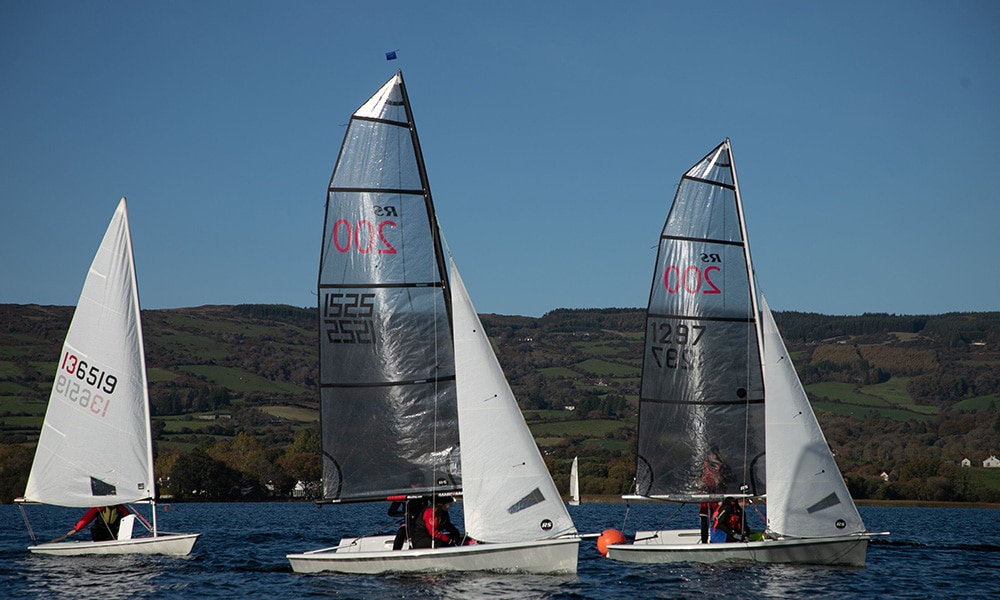 A number of fun sailing events are held throughout the year including a return day trip to a chosen destination on further up Lough Derg, such as Castlelough, or even an overnight trip to Mountshannon for example, including camping, barbeque and singalong.
A Coastal Yacht Cruise is also annually planned into the Calendar.
Once confirmed each year, dates for these events, and more, can be viewed on the Calendar of Events.
Annual Regatta
This is one of the highlights of our sailing calendar and comprises racing and social events for all club members and is also open to visitors – novice, experienced, juniors, non-sailors alike.  It is a great family, social day, with lots of fun activities, barbeque and prizes. It generally takes place during August.
Other Sailing Events
The club regularly hosts open events for visiting dinghies such as Fireballs and RSs. Visitors travel to participate at Killaloe Sailing Club, and we invite club members to help with the organisation, enjoying the lively atmosphere.
Sailing at Other Times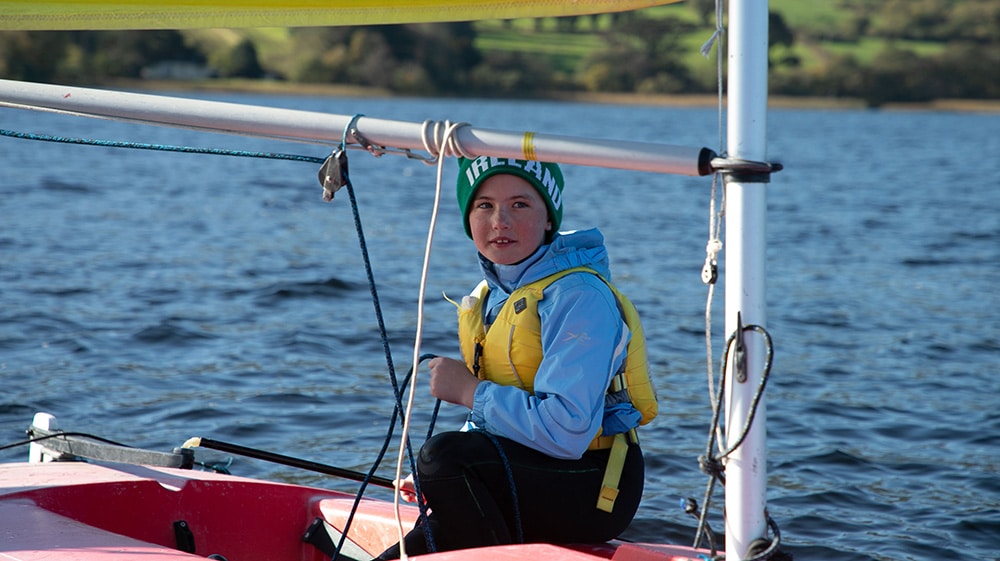 Safety cover is only provided during organised club events. The Committee encourage all members' sailing activity to take place only while safety cover is in situ.
Members are free to use their own boats at other times but should be aware that club facilities, including safety cover, will not be available. Responsibility for safety lies with the individuals involved who should ensure that wind conditions are favourable for their skill levels.
Boat Parking Sites
There is limited space available for storing boats at the club. Spaces are allocated at the beginning of the year to those members who are fully paid up for membership for that year. The relevant section of the membership form should be completed by all members requesting boat storage as part of their application. A waiting list operates if the club compound is full.
Use of Club Boats
The sailing club owns a small fleet of dinghies including RS Visions, RS Zests, an RS Feva and a Laser.
These boats are available for members to Book for use during sailing sessions with safety boat cover. All members wishing to use club boats are required to pre-book them online prior to usage.Boat Booking
You will be asked to demonstrate a basic level of ability in order to use these boats.